The Brain Ring competitions have a long tradition at JAA. This is the opportunity which allows students to test their knowledge among their peers. Teams from different schools compete with each other first at the regional level, and then at the national level to emerge as winners. The test questions evolve around economics. The competitions started in March and the final phase of the competitionswere attended by the wining teams from each region.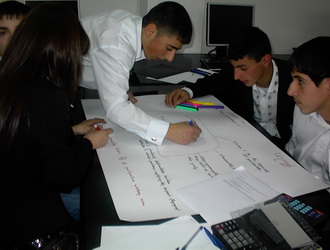 In 2009 and 2010 the event took place in collaboration with the Central Bank. In 2009 it was held at the Central Bank building. In 2009 JAA has enrolled 550 schools and 2750 students and The students spent the whole day at the Central Bank competing until the final phase of the competition. The final pool took place in late afternoon in front of an audience, media and four jury members: Minister of Education Armen Ashodian, JAA Central Bank former Deputy Director Vahe Gabrielyan, former HSBC Director Tim Slater and JAA Executive Director Armine K. Hovannisian acted as jury members. The winning team was the team for Vardenik. The winning team was awarded with the opportunity to attend JAA's summer economics camp.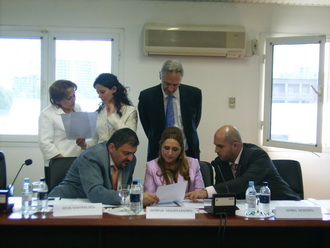 In 2013 50 schools and 250 students participated in Brain Ring competition which also was organized in collaboration with the Central Bank. The jury members were Vice Minister of Education Manuk Mkrtchyan, HSBC representative Irina Seylanyan, Member of Parliament Anahit Bakhshyan and Board Member of Central Bank Armenak Darbinyan.

The Brain Ring competition with the partnership of the Central Bank have continued to date and have become one of the students' favorite annual event.