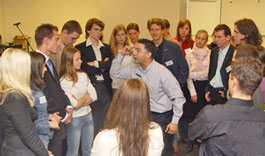 Junior Achievement Alumni of Armenia was established in October 2004 by enthusiastic and devoted JAA graduates who embrace a vision of a strong network of active alumni spread throughout Armenia. The mission is to encourage a generation of young and talented leaders who share the JAA experience to realize their true potential and to visualize a future of boundless opportunity.
The alumni organization cooperates and collaborates with JA Young Enterprise Europe (JA-YE) www.ja-ye.org, the European arm of Junior Achievement Worldwide that serves and supports the large network of Member Nations offering JA and Young Enterprise programs across Europe. JA Alumni of Armenia is continuously expanding a database of JAA students and graduates. It provides assistance to JAA with special events, conducts nationwide awareness campaigns, organizes exciting and educational events for students and graduates, and tracks job opportunities for its members.

The members of JA Alumni of Armenia are steadfast in their commitment to making Armenia a better place to work and live. They are inspired by the unparalleled educational opportunity that they experienced as JAA students. They are driven by the intense desire to share the entrepreneurial spirit and encourage young adults to believe in themselves, participate in global society and achieve the otherwise unimaginable.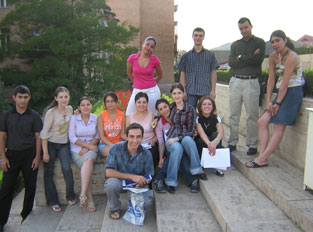 Founding Members

Harutyun Amiryan
Tariel Bisharyan
Hayk Ghazaryan
Sona Hayrapetyan
Lusine Mamyan
Lilit Matevosyan
Nairi Melkomian
Matevos Mheryan
Ani Movsisyan
Karen Sarkavagyan
Lusine Vardikyan