News
Girls Go Circular (GGC) Programme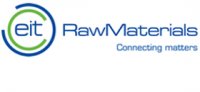 Girls Go Circular is an activity lead by EIT RawMaterials which aims to equip girls aged 14-18 in Regional Innovation Scheme (RIS) countries with digital skills. This will be achieved through a blended learning model that engages girls in an EIT-branded digital learning platform and in - person/online workshops.

Teachers (and facilitators, in case the training is conducted during ad-hoc events) will receive guidance on how to conduct the training productively with the students and make sure that they understand and benefit fully from the digital platform.

The implementation phase of Girls Go Circular will include Delivery of workshops on Digital Skills, Entrepreneurship and the Circular economy using EIT's online learning platform which can be accessed here: https://circularlearningspace.eu/login/index.php. The platform currently includes modules focusing on Circular Economy from EIT Raw Materials, EIT Climate, EIT Food and EIT Manufacturing. Each module is translated in local language and consists of 3 learning blocks and the complete learning programme should take in between 6-8 hours.