News
Yeghegnut School Student NGO Project Opening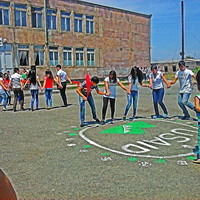 Yeghegnut school students of Armavir region had renovated the road leading to the school.

The students were able to have matching funds from the village mayor and the school.

Hence, the total expense was 611,000 dram. The opening at Yeghegnut was grand as the mayor, the school principal and all teachers, students and parents congregated to put on a grand show of celebration of songs and sport games.